Juan & Iulia Zarate, graduates of Christ For The Nations Institute, are serving as full-time missionaries in Bogota, Colombia.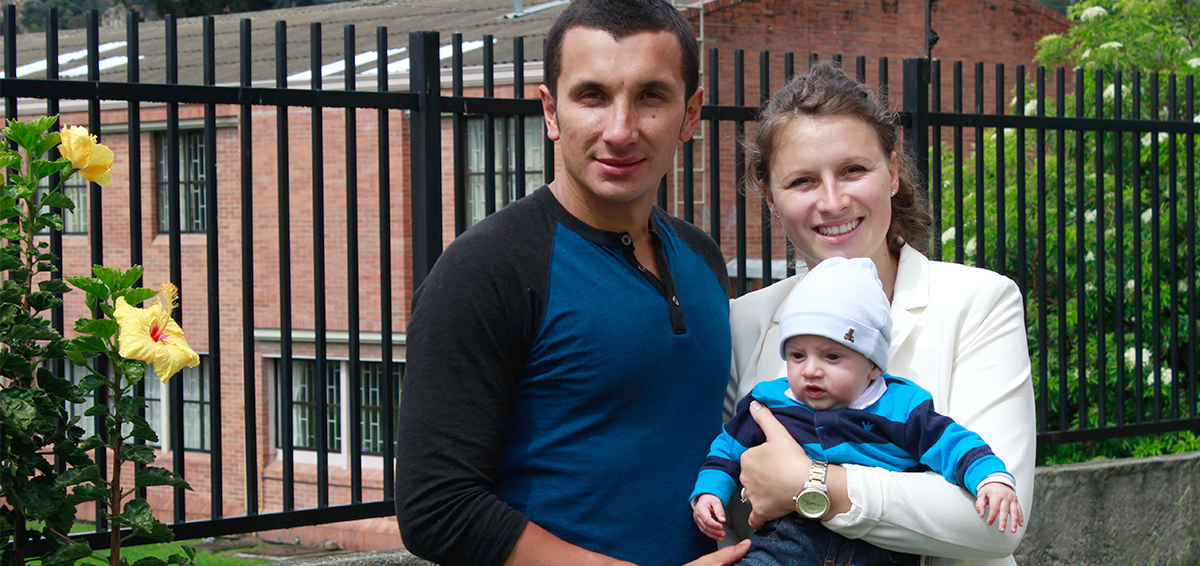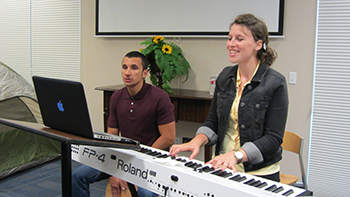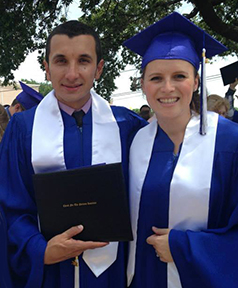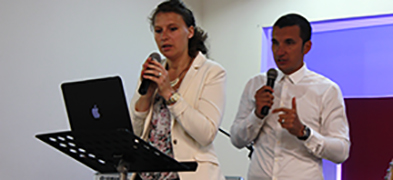 In May 2014 we came to Colombia after a life-changing experience of 4 years at Christ For The Nations Institute Dallas Texas, where we received training and were ordained as ministers.  We came with a mission, a vision, dreams, desires, with things that God put on our hearts, and with a baby on the way. We knew that the first few months were not going to be focused too much on the ministry but on the family, more exactly on Baby David. Even so, we had the opportunity to do and to plan things for the coming year.
Bogota, COLOMBIA
God opened doors in the capital city of Colombia, Bogota, at a local church, to work and serve as a partner ministry. We dream to see the Church in Colombia transformed and renewed and we believe this culture and society will be reformed.
In last few months we have been able to share principles of the Kingdom, identity, character and purpose with the members of this community.
We believe that God wants to move through signs and wonders today more than ever. We have seen this in this place. We created spaces for teaching and imparting of the Word. We have also done several outreaches with good results. We constantly encourage our church family to exchange the old wineskin for a new one, so that something fresh and new may be poured into them.
New Baby and New Vision
Currently, our baby is 4 months old, and we see his growth like our ministry. It is a process. We have faced many challenges but always trusting in God.
We are planning and working on the creation of a Bible school, which is not only for the congregation but also for anyone who wants to receive training.
One of the projects we are also working on is an international conference. We are asking God to allow us to have guests from other parts of the world, for Him to invade this city with the Kingdom of Heaven.
We are working hard with the teaching of the Word, with what we know the Spirit has and wants for this country; new ways of worship and injecting the apostolic and prophetic alignment that God has imparted to us.
Our deepest desire is to bring the Kingdom of God not only to this nation but in many. We know that the union between us as a couple is not a coincidence – two nations: Colombia and Romania, and two continents. We recognize God's joining and purpose in this connection.
Everything we do and intend is so that the nations and people recognize and praise the Lord.
Blessings,
Juan and Iulia
Partner with Juan & Iulia by clicking here.