God has blessed us with a great team of leaders who serve together to make Global Equippers an effective organization. We have a fantastic group of board members, prayer partners, volunteers, and partners that collaborates together in touching the world for Christ.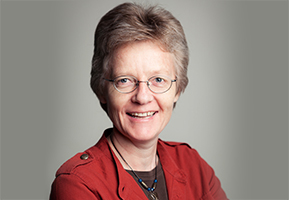 Sandi Geldenhuys
President & CEO
Sandi Geldenhuys loves to train and teach others, equipping them with the skills and resources to accomplish their God-given assignment. She loves strategic planning and enjoys bringing simplicity and functionality to big visions. She is passionate about leadership development in the context of Bible Schools and mobilizing the Body of Christ to share the good news of the Gospel with unreached people groups.
Sandi developed and taught several courses at Christ For The Nations Institute, including Establishing a Bible School; Ministry Leadership and Administration; Bible Background; Introduction to Nonprofit Management; Research and Strategy for Reaching the Unreached; and God's Global Purpose.
During the twenty years as a staff member at Christ For The Nations, Sandi served in various roles including as CFN Association of Bible Schools administrator; assistant business director, editorial department manager, computer operations manager, interim business director, special projects manager, archives director, campus design manager, and missions mobilizer. She served as a core faculty member in the School of Global Missions, and was a member of the accreditation steering committee. She also served as a member of the CFN Association of Bible Schools Advisory Council and the CFNI Alumni Advisory Council.
Sandi earned the Bachelor of Practical Ministry degree with a major in Global Missions from Christ For The Nations Institute. She graduated with a Master of Arts in Practical Theology from Regent University.
---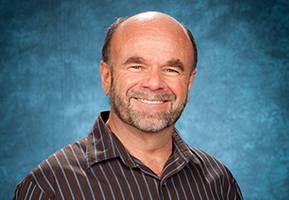 Nickie Geldenhuys
Co-Founder
Nickie loves adventure, traveling, and immersing himself in different cultures. This has stood him in good stead in his visits to more than 30 countries, where he has had many opportunities to flow in his teaching gift with a prophetic edge. Nickie's style of leadership and leadership development is summarized in three words: Engage, Empower, Release. He loves sports, photography, and reading.
Nickie graduated from Christ For The Nations Institute, completing the School of Missions in 1995. He received his Bachelor of Arts in Bible and Theology degree from Global University in 2004.
Nickie presently serves as the Manager of the Native Church and Literature For The Nations programs at Christ For The Nations.
---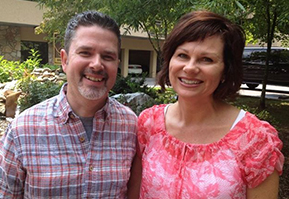 Michael & Eva Cole
Board Members
Michael & Eva Cole joined the Global Equippers board of directors in 2009. They love to connect members of the Body of Christ around the world to enable each individual to fulfill God's purposes for their lives.